text.skipToContent
text.skipToNavigation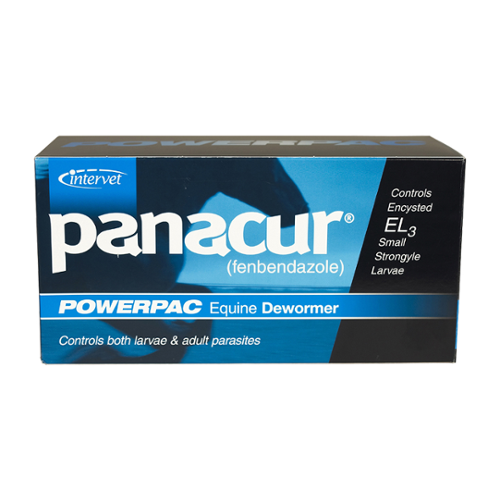 Product Description
Panacur Powerpac is the larvicidal treatment for optimum parasite control. Highly effective against the predominant internal parasites of horses: large strongyles, small strongyles (encysted early third stage cyathostomes), late third stage and fourth stage mucosal cyathostome larvae, pinworms, ascarids and arteritis caused by fourth stage larvae of strongylus vulgaris in horses.
Product Information
PANACUR® POWERPAC (5 x 57 gram syringes) offers a complete course of treatment for a 1250 lb horse. Manufactured for Merck Animal Health.
Active Ingredients
Fenbendazole, artificial apple-cinnamon flavor.
Directions for User
Use in all newly arrived horses and then once or twice per year.